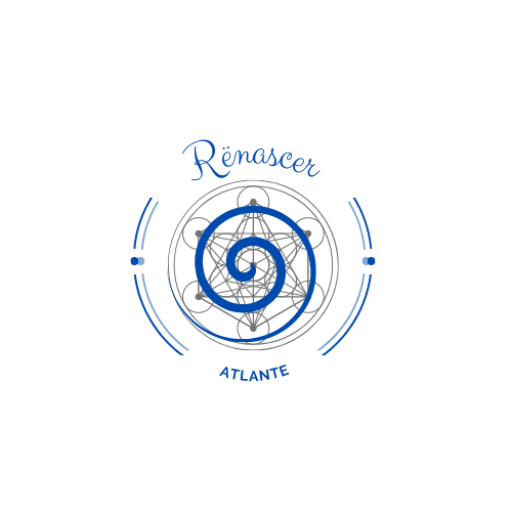 Rënascer Atlante
Self-knowledge and expansion of consciousness
Welcome
At Rënascer Atlante the main objective is to work on ourselves.
The work we undertake focuses on inner transformation, constantly striving to expand our consciousness.
Spiritual awakening is often a lonely path. However, with the proper tools and the energetic guidance of the Stellar Beings, we receive assistance to elevate our vibrations and walk the path of love.
I hope you feel at home here and can learn a little more every day.
With gratitude!
- Galactic Astrology and Akashic Records -
We are conscious beings living a human experience, and our journey may have started thousands of years ago. 
Every lived experience is recorded in our energy field, and by using galactic astrology and the Akashic records, we can access this information. 
This allows us to heal old blockages and bring our talents and connections to light.
In our service modality, we help you connect with your Quantum Self and discover your soul's journey, activating your multidimensional memories and talents. 
Additionally, you can reconnect with your superior self, star family, and lineage, as well as access memories of your past experiences in various star systems and on Earth. 
We also help you become aware of any blockages that may be holding you back, guiding you through releasing them in a healthy way.
During our reading, we connect with your superior self to identify karmic patterns, mission, and life purpose based on your past lives in other star systems and on Earth. 
You'll receive a digital report with your traditional astrological mandala, alignments with fixed stars, and all relevant information (approx. 15 pages).
*€ 125 euros + 6% with Paypal payment.
For scheduling or additional information about appointments and courses, please contact us by email [email protected].
Arcturian Multidimensional Table
Consciousness Activation for the Fifth Dimension Cleansing Energetic Balancing Uplifting
At our space, we understand that all energetic work and personal evolution requires commitment and dedication. 
That's why we offer sessions that work on a deep level of the self, helping to remove limiting beliefs and blockages and promote well-being and prosperity. 
We approach this work with love and the support of the Star Beings, and our main objective is the expansion of consciousness.
The Arcturian Multidimensional Table is one of our tools that acts on a deep energy level, cleaning the energy field through apometry. 
This means that it can help clear and balance your energy centers and aura, allowing for a more harmonious and free flow of energy throughout your body. By removing energetic blockages and distortions, you may feel more balanced, grounded, and connected to your true self.
The work of beliefs and blockages during our sessions promotes a change of attitude towards life, helping you to overcome obstacles and limitations that may have been holding you back. 
This process can assist in the evolution and expansion of consciousness, allowing you to tap into your inner wisdom and connect with your true potential.
Our online sessions typically last one hour, and we approach each consultation with a personalized and intuitive approach that is tailored to your individual needs.
We believe that with commitment and dedication, you can achieve profound shifts and transformations in your life. 
Let us support you on your journey towards greater consciousness and well-being.
*€ 62 euros + 6% with Paypal payment.
For scheduling or additional information about appointments and courses, please contact us by email  

[email protected]

.
About Rënascer Atlante
Rënascer Atlante emerged from the need to transform my inner world.
After more than 25 years of studies there was no longer room only for learning, I also had to put into practice my mission of teaching and helping.
It was then that my deep connection with Atlantis and the Stellar Beings led me to where I am today.
Here you will find therapies and courses to start or deepen your knowledge.
The expansion of consciousness is essential for spiritual improvement and requires dedication and commitment on our part.
Be very welcome!
With gratitude, Monica.
FAQ
1- How to schedule a session/reading or enroll in a course?
You can fill out the form at the end of the option chosen on the page indicating which course or session/reading you want to take or send an email to [email protected]. We will contact you as soon as possible through the contact email provided to provide all the necessary information about the next steps.
2- Do I need to be online through a video call at the time of the appointment?
No. You can choose not to connect through a video call. But we will also have a day and time scheduled, and we ask that you, whenever possible, dedicate the session time to a connection with yourself, allowing you to go deeper into the work done.
3- For the "Quantum Sul Guidance" reading, do I need to know the exact time of my birth?
Yes. If you don't have this data, send us an email and we'll see if we can help you.
4- Can I request sessions/readings for other people?
No. All queries are performed for the person making the request. The only exception (and depending on the issue to be worked on) is for children under 12 years old.
5- How does the cancellation policy work?
All sessions, readings or courses must be paid for at the time of booking.
Sessions with the Arcturian Multidimensional Table can be canceled or modified UP TO 48 hours in advance.
The "Quantum Soul Guidance" reading can be canceled or modified at least 5 days in advance.
In case of cancellation with deadlines shorter than those mentioned above, 50% of the consultation or course must be paid by the client and the rest will be returned.
If the client does not attend the appointment on the scheduled day and time, there will be no refunds or rescheduling.